Tip of the month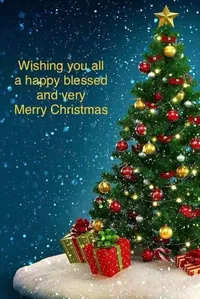 "Wishing You All Happy Holidays & a Happy New Year. Early COVID-19 Prevention is Better Than Late Cure: Recommendation To Take Your COVID-19 shot as early as you can..I took it already!"
To Everyone, Including My Patients, Friends, Staff, & Colleagues Wherever You Are Around The World:
First: My family and myself would like to thank all of you for your holiday wishes, and wishing you all the same.
Second: As a reminder, I encourage each of you to get the COVID-19 vaccine. I got it 2 days ago and I'm still kicking, so do not hesitate to get yours I wish all of you the best and stay safe and well.
Third: Checking your temperature daily (as routinely being done in many places nowadays, including even upon entry into the hospital by anyone, including healthcare providers) is simple and informative!
Fourth: Keep social distance(6 feet) as recommended by the CDC, and wash your hands frequently. Additionally, follow our recommendations as stated by our previous news release by our International Society for Cardiovascular Disease Prevention in May 2020 at www.iscvdp.org
With our best wishes,
The Cardiovascular Center of Sarasota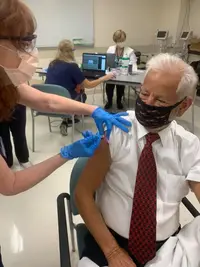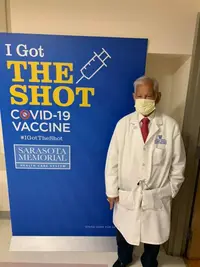 For appointments and more information call: (941) 366-9800